IntelaGrip Model 1L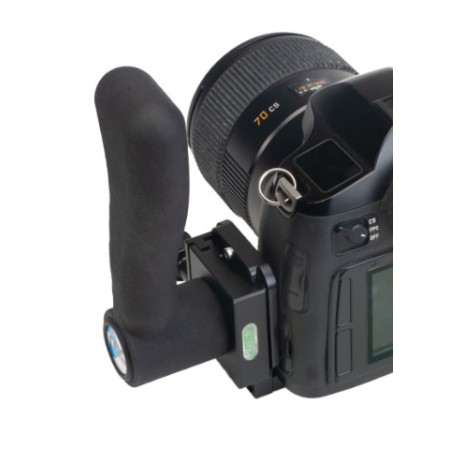 Dimensions:
8.00in x 3.00in x 3.00in
Designed by a photographer to fill a need for a versatile grip that provides ergonomic benefits for all day use.
This item is configured for left hand mount to a professional camera, typically a film or digital SLR. It attaches via an Arca® compatible dovetail clamp which also enables switching from one camera to another a simple operation.
A combination of machined and digitally-printed components keeps cost to a minimum but alows for optimal manufacturing / assembly efficiency.